Description
Info! The Product availability and delivery depends on the supplier's confirmation.
Underarms, body, face and Other Areas
Both cordless and corded use
4 intelligent attachments

Model Number : BRI958/60 , BRI957/60

Be hair-free for 6 months
The most effective IPL, 6 months after a full treatment cycle. IPL technology with SenseIQ provides long-lasting total-body hair removal in the comfort of your home. Get salon-smooth skin with personalized guidance from the Lumea IPL app.

IPL technology for home use, developed with dermatologists
IPL stands for Intense Pulsed Light. It's a technology that uses warm gentle light to put hair to sleep. Light travels to the hair's root causing the follicle to go into a resting phase and stimulating the hair to be released. Repeat treatments gradually prevent hair from growing back, leaving your skin beautifully hair-free and touchably smooth. Philips Lumea is developed with dermatologists and clinically tested to ensure easy, effective and comfortable treatments even on sensitive areas, all from the comfort of your own home.

Proven gentle and effective treatment
Objective studies show up to 92% hair reduction after three treatments. Carry out the first four treatments every two weeks, and the next eight treatments every four weeks. After 12 treatments you can enjoy six months of hair-free smooth skin.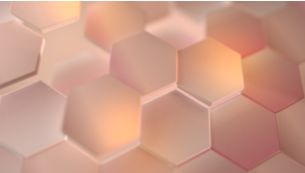 SenseIQ technology for personalized hair removal
Senses. Lumea's SmartSkin sensor detects your skin tone and indicates the most comfortable light setting for you. Adapts. Intelligent attachments adapt programs tailored for each body area. Cares. Co-developed with dermatologists and inspired by you for a gentle, long-lasting hair removal, even on sensitive areas.

SmartSkin sensor with 5 comfort settings
Lumea IPL with SenseIQ technology has five easy-to-choose light settings. The SmartSkin sensor detects your skin tone then indicates the most comfortable light setting for whichever area you're treating.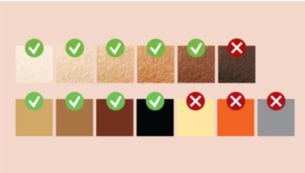 Suitable for a wide range of hair and skin types
Philips Lumea IPL 9000 Series is effective on a wide range of hair and skin types. It works on naturally dark blonde, brown and black hair and on skin tones from very white to dark brown. 
Technical Specifications
Safety and adjustable settings

Integrated UV filter

Protects skin from UV light

5 light energy settings

Adjustable to your skin type

Integrated safety system

Prevent unintentional flashing

Skin Tone sensor

SmartSkin sensor

The right setting on demand

Application mode

Slide and Flash

Corded / cordless use

Both cordless and corded use

Stamp and Flash

For treatment on small areas

Items included

Instructions for use

Storage

Adapter

Application areas

Body areas

Face areas

Sensitive areas

Service

Warranty

Technical specifications

High performance lamp

Power

Voltage

Technical specs. attachments

Body treatment attachment

Tailored treatment for body

Face treatment attachment

Window size:2 cm2,extra filter

Tailored treatment for face

Other Areas treatment attachment

Window size:3 cm2,extra filter

Underarm treatment attachment

Tailored for underarm area