Description
2880 x 1700 Total Resolution
Dual 90 Hz RGB LCD Displays
Adjustable IPD
6 x Cameras; Inside-Out Tracking
Sound Isolating, On-Ear Headphones
Flip-Up Design
2 x Vive Controllers
Model Number:

ACHTC99HARL026-00
Overview
Refined inside-out tracking.
Designed for an immersive virtual reality experience, the HTC VIVE Cosmos VR Headset features a total resolution of 2880 x 1700, an 88% increase over the original VIVE.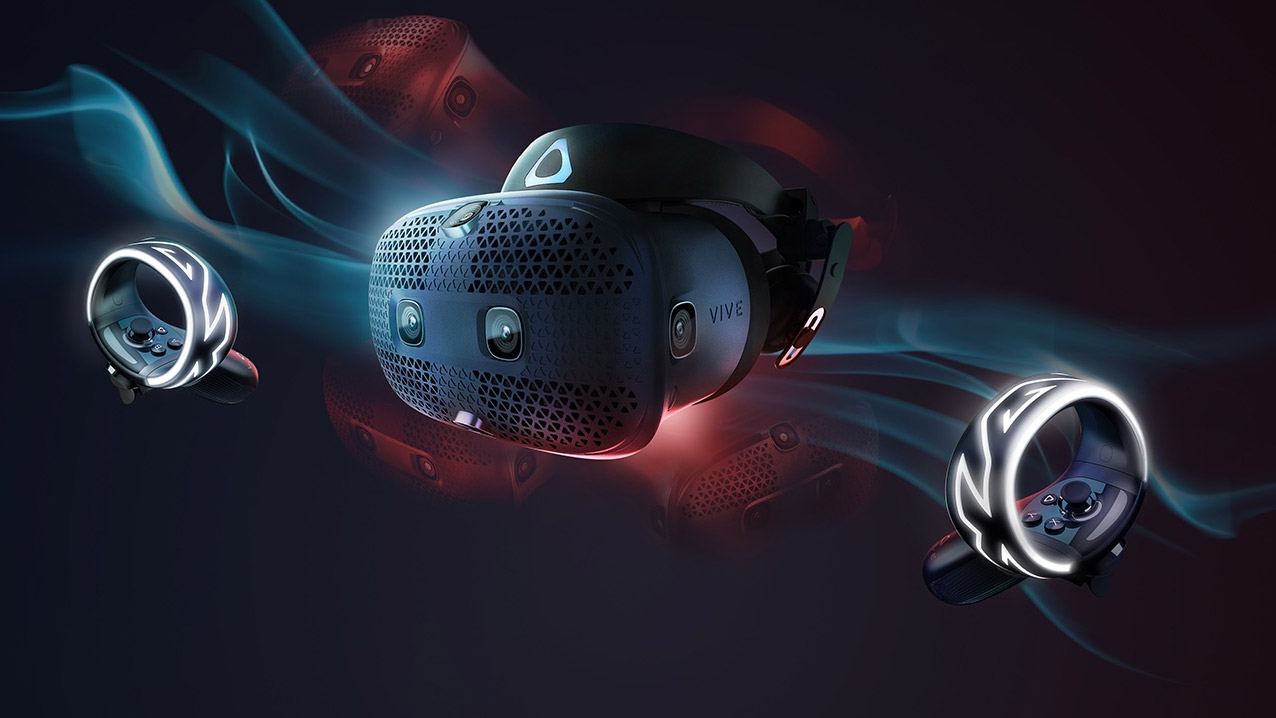 Unmatched graphics quality.

.

 The VIVE Cosmos also features RGB LCD panels with increased subpixels for 40% improved lens clarity over the original VIVE. Interpupillary distance (IPD) is the distance between your eyes. Since everyone is different, HTC includes an adjustable dial to help customize your VR experience. With six cameras, the VIVE Cosmos no longer requires external base stations because it utilizes inside-out tracking.
HTC also improved the fit and functionality with the VIVE Cosmos. The flip-up design allows you to conveniently snap back into reality to answer texts, check your surroundings, and more. The balanced, lightweight design of the headband and headset makes it comfortable to use.
What's in the Box?
HTC VIVE Cosmos VR Headset

2 x VIVE Controller

Power Adapter

DisplayPort Cable

Headset Cable

USB 3.0 Cable

Link Box