Description
Info! The Product availability and delivery depends on the supplier's confirmation.
Haptic feedback
Adaptive triggers
Built-in microphone and headset jack

Create button

Integrated speaker
Motion sensor
Built-in battery

Explore new gaming frontiers on your PS5 console with the New DualSense wireless controllers
Overview
Heighten Your Senses
Explore the Nine Realms with this limited edition DualSense™ wireless controller, complete with bear and wolf insignia which represents Kratos and Atreus.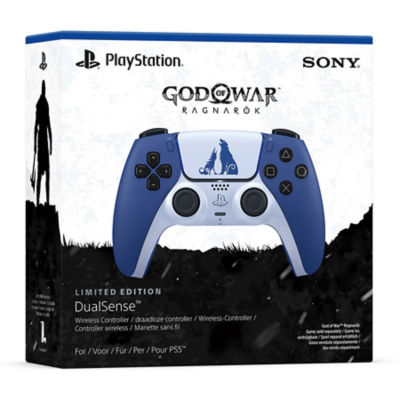 In The Box.
DualSense Wireless Controller (PS5) - God of War Ragnarök Limited Edition
NOTE: USB C cable not included in the box