Description
Handled and protected in style
Looks great, feels great
Going Green

Model number: EF-GF936TBEGWW , EF-GF936TWEGWW

Overview
Handled and protected in style
With the fashionable strap on the back, the Silicone Grip Cover gives you convenient grip assistance that helps prevent accidental drops.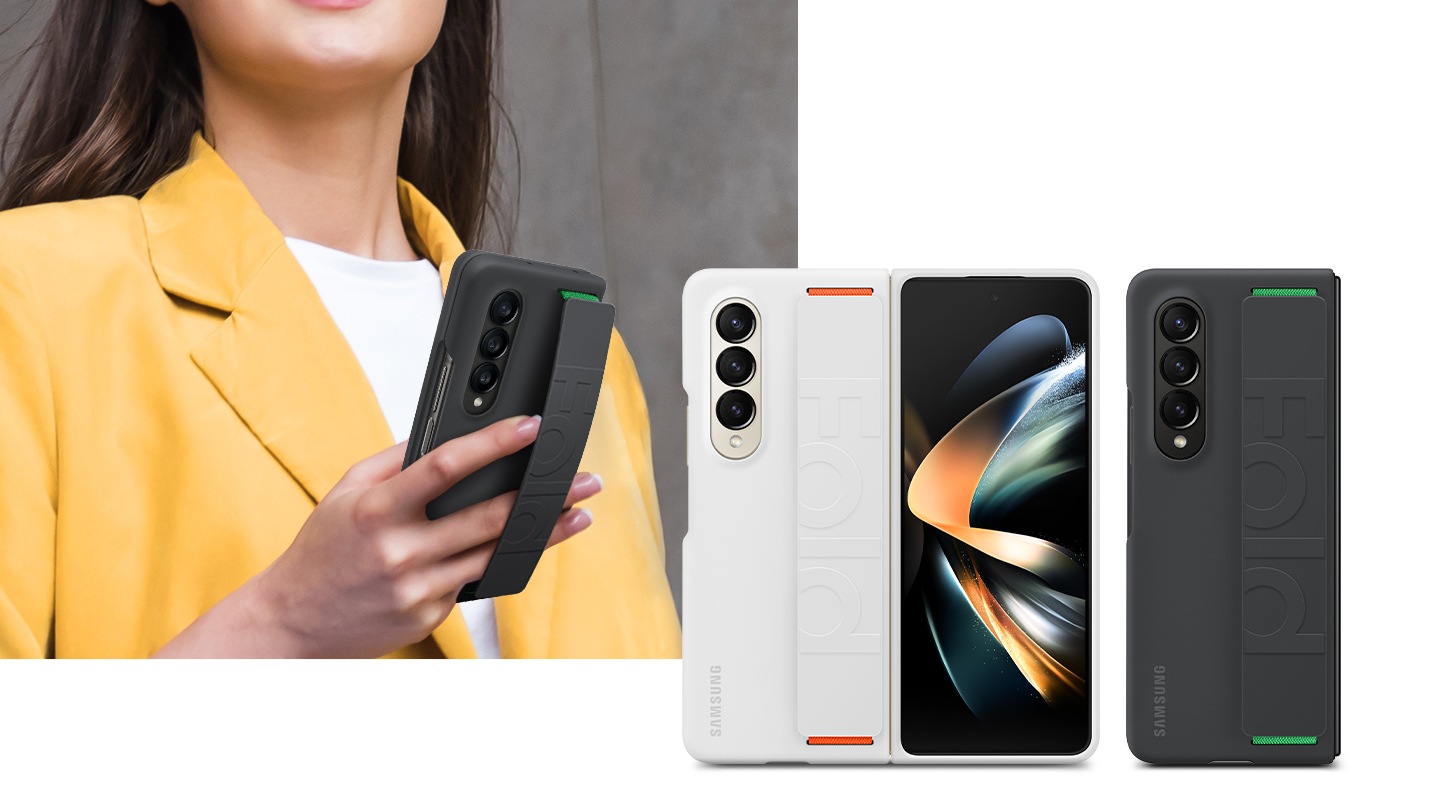 *Image simulated for illustration purposes.
Looks great, feels great
Along with the strap, the formfitting silicone case is smooth to the touch and sits comfortably in your grip while boasting its stylish matte finish.